Champions are finding creative ways to keep fit and relax during lockdown
Swiss sportsmen and women tell us about their frustration over tournament lockdown, downtime, training and discovering other passions.
Stan Wawrinka: having fun as a bartender
Tennis star and triple Grand Slam winner Stan Wawrinka (35), has shown a very different side to himself during the long COVID-19 forced break. He generally comes across as quiet and serious, but he evidently also likes joking around, can laugh at himself, and enjoys the fun things in life. He and tour buddy, Frenchman Benoît Paire, went live on Instagram several times a week, sharing their favourite cocktails and discussing everything from tennis to life in general. The livestreams, dubbed 'Stanpairo' after one of the cocktails, have seen nearly 10,000 people tune in to see Stan live from his home above Lutry in the canton of Vaud and Paire at home in Marseille. The buddies would sometimes end up a little tipsy after a Black Russian or caipirinha, which was always hilarious. "Hey, your drink's strong, you need to put a lot of ice in it," Stan said at the start of one of his live sessions, later adding, "we've been talking for 40 minutes and only had a couple of drinks.
For us, that's pretty subdued." As Wawrinka explained to sports newspaper L'Équipe,"these live sessions are really amazing.  Benoît and I get along like a house on fire. We tell stories and make jokes and people are welcome to join us.  We talk naturally and have a laugh, as if it were just the two of us. We may be top tennis players, but we know how to have fun." As if to demonstrate the point, Stan also posted a series of tongue-in-cheek images, such as the one of himself sitting alone in front of his fondue pot, along with the remark: "at least being home means I can enjoy a good fondue." His training programme during tournament lockdown has been relatively light. "I'll work hard to get back into shape once we have more news. For now, I'm continuing to train, but I'm pacing myself. I'm laid back about it."  
2019 2020 pic.twitter.com/kAOnnUhF03

— We Are Tennis (@WeAreTennis) May 25, 2020
Wawrinka, who is from the canon of Vaud, has coped extremely well with a tennis-free existence.
I'm getting along pretty well and I feel fortunate. I'm spending time with my daughter and helping with her homeschooling. And I'm enjoying the downtime. Although I'm at the end of my career and only have limited time left to play, I don't feel too stressed. I've already done more than I ever imagined and achieved practically everything that I could have. It was always my aim to retire without regrets,
he says, as the ice cubes clink in his glass.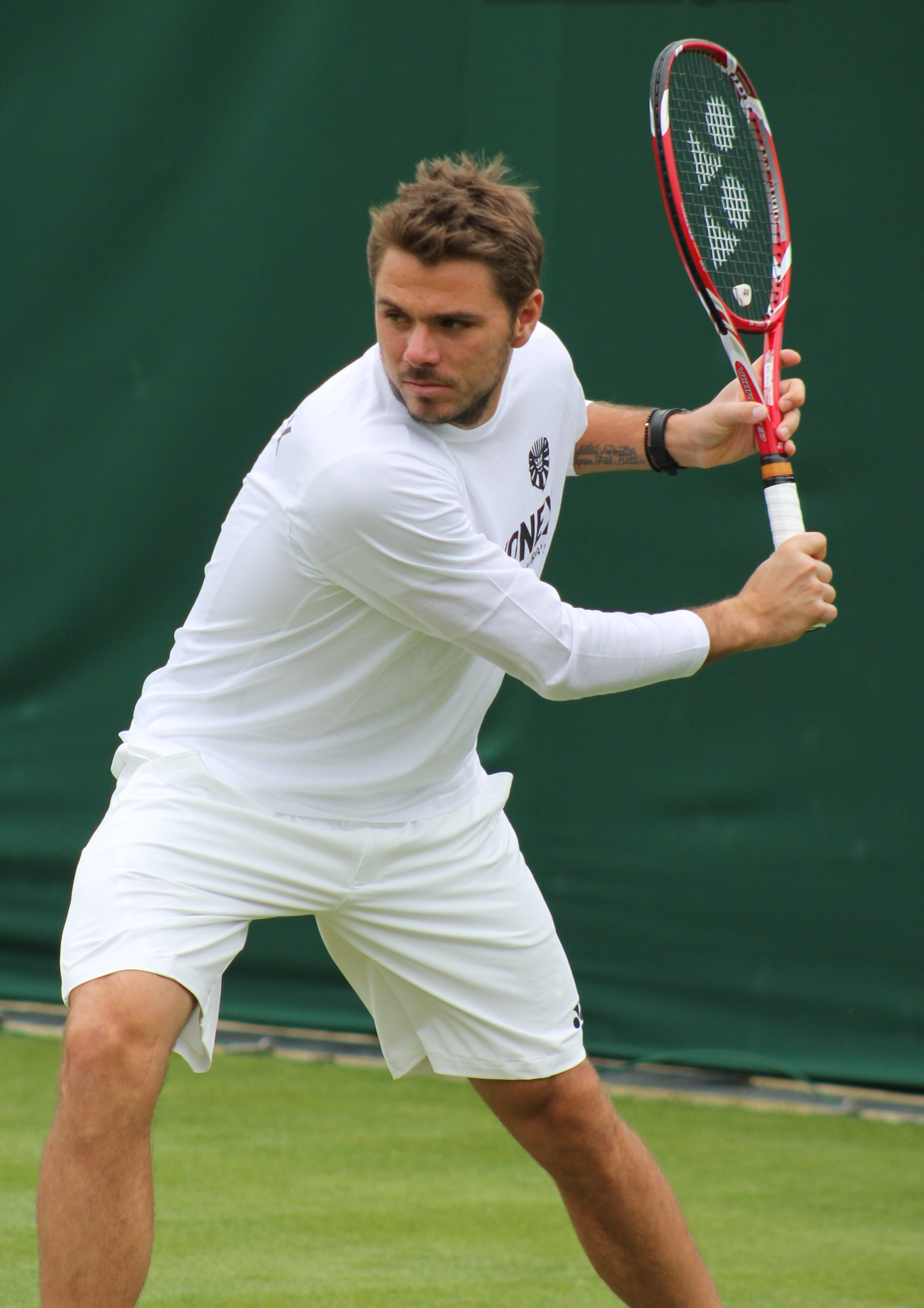 Steve Guerdat: enjoying stress-free horse-riding
You would expect top sportspeople, who can be adrenaline junkies, to feel frustrated by the sudden tournament lockdown. Not so for Steve Guerdat, from the canton of Jura, who won show jumping gold at the 2012 London Olympics. In an incisive and intelligent column for Le Matin Dimanche, he explains that he welcomes this break, free from the constant stress of competition. "Of course I miss show jumping," he writes. "We're having to be patient, because we don't know when tournaments will start up again, but this means I also have the opportunity to do things I enjoy. I ride my horses out in the open every day and am aware how lucky I am. If it weren't for the crisis situation, I'd even say I'm having a pretty good time, because I'm at home with no stress. I can recharge my batteries and think a lot." When we contacted him at home in Zurich, he touched on this again.
This time is an opportunity for me to rediscover my original passion. My love of horses has always been more important to me than actually competing. 
In his column, he also wrote that "there are more important things in life than chasing money." He elaborates on this further now: "of course money is nice, but I think it's a shame that it's become the only priority in sport. There should be other measures of success than money." On a more philosophical note, Guerdat suggests that this crisis has something to teach us all. "For years, tragedies always affected other people and not us. We closed our eyes to them and didn't really care. Today, we are more aware of how privileged we are compared to others. In sport as in life, we can learn from our experience." It's now a matter of overcoming fear. "We have to learn to live with the virus. Life is for living and not just for surviving." Sport can play an important role here, as "it creates a little bit of magic and brings enormous pleasure."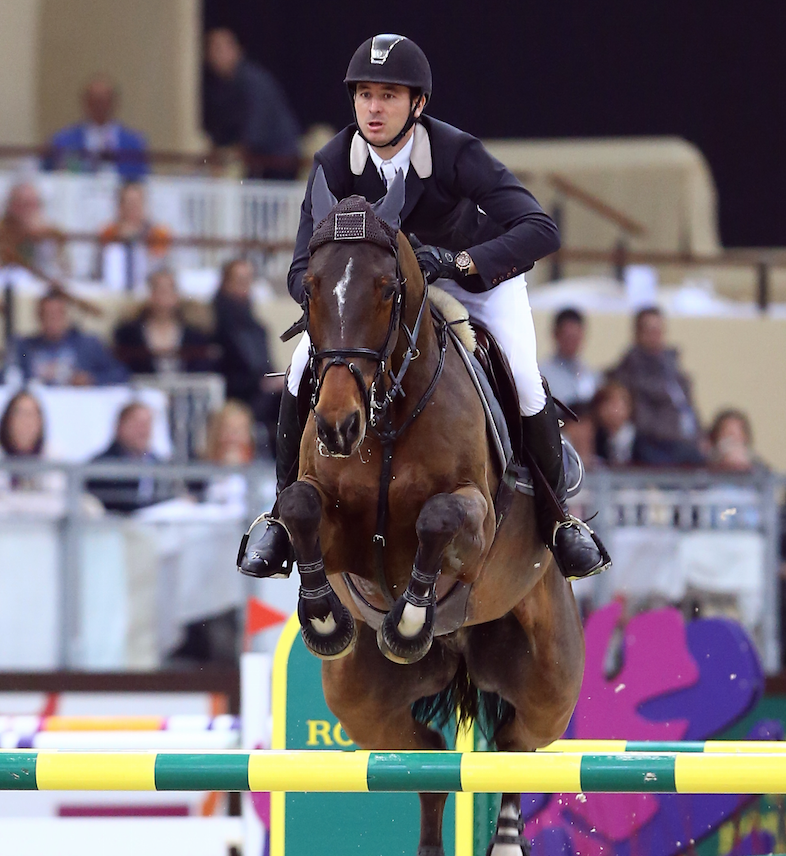 Mujinga Kambundji: Tokyo regrets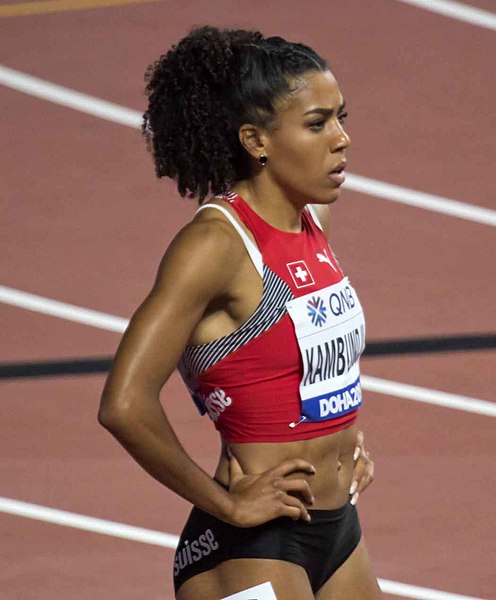 Mujinga Kambundji from Bern won the 200m bronze at the 2019 World Athletics Championships in Doha and could have been trying for a medal at the Tokyo Olympics. She explains that the postponement of the Games has badly affected her.
It's a huge disappointment. I was so looking forward to it, 
she recently told the 24 heures newspaper, adding: "it's going to feel really weird as we get closer to the time the Olympics were due to take place (24 July to 9 August). I don't really know how I'm going to cope with it. I'm sure it's going to be difficult. This summer, for the first time in ten years, I'm not competing in any major sporting event." Despite the virus and lockdown, she has been able to continue training almost as normal. "I've been able to go for runs in a small stadium three minutes' away from my home. You can't just coast along in 2020 if you want to be in shape for 2021, so I'm forging ahead with an intensive and systematic training programme." She has taken advantage of the unexpected free time to resume her studies in economics, which were put on hold in 2017. "It's about changing focus in a productive way and upgrading my skills in other areas. I'm always competitive even when I'm not running races." She has a philosophical take on the crisis. "You can always learn something in difficult situations. The crisis reminds us that life is not always as we want it to be, but that it's always possible to move forward."
Daniel Yule: taking a break in the Val Ferret
Skiing sensation and winner of three World Cup slaloms, Daniel Yule was all set to take the crystal globe when the virus put a stop to the 2020 World Cup season, with just two races to go. "I was so close and at first it was frustrating, especially as opportunities like this don't grow on trees," he says.
But I quickly put things into perspective. Unlike tennis players or athletes, who have basically lost a whole year, skiers enjoyed virtually the whole season this winter. We are the lucky ones. 
Since then, the crisis has not really affected his training programme. "Just like most seasons, I've had three weeks of relaxation and lazing around after a period of frenetic activity. Now I'm training outside again in blocks and I'm lucky enough to live in the Val Ferret where I'm surrounded by nature. I also took the opportunity to play golf with friends when the golf courses reopened, although I'm just an amateur. Some time was also taken up with moving house, although I'm still in the Val Ferret."
Yule, an ardent nature lover from the canton of Valais, sees good sides to this crisis, despite the misery it has caused. "I've learned to appreciate what I have and that I don't necessarily need anything else. It's been tough that sports facilities were closed and I missed the social contact, but there are a lot of things I haven't missed, like air travel. I didn't get the feeling that people here have been especially unhappy. As for the future, I'm hoping that something positive will come out of this."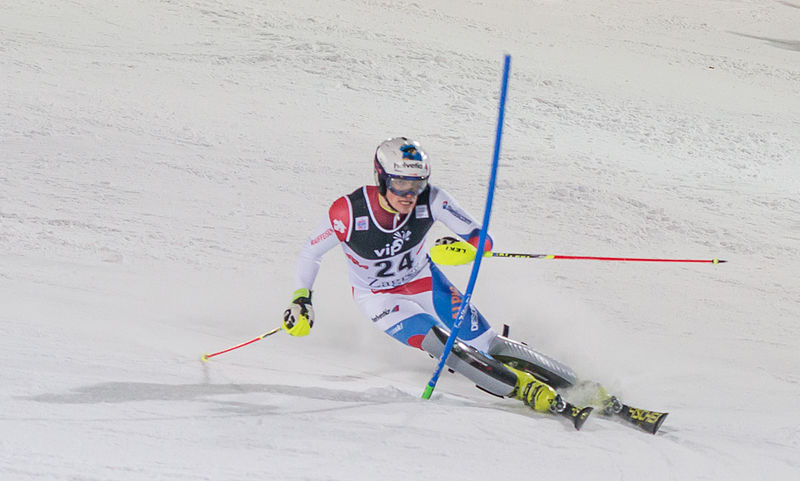 Sebastien Reichenbach: pottering in the garden
Provided all goes to plan, cyclist Sébastien Reichenbach, reigning Swiss champion and outstanding climber, will take part in the Tour de France. The competition has been postponed to September and is now set to be the first major post-COVID-19 sporting event. He will be one of the teammates of Frenchman Thibaut Pinot, a hot favourite. "Things are moving along. There's a very good chance it's going to go ahead and I think it will. It's not my favourite race, but it's one where you need to be on top of your game", says Reichenbach, who is from the canton of Valais. In line with the safety measures, he spent more than a month peddling on a home exercise bike, but has been cycling outside again since April. We catch up with him on the way back from a training session on the right bank of the Rhône just above Montana, at an altitude of almost 1,800 metres. "I cycle for four to five hours a day. Thankfully the mountain passes have reopened, which is great. I was lucky compared to the French and Italians who were locked down in their homes for two months." He also feels fortunate in his life generally.
No one in my family has been affected and we are much better off than many other people, like the self-employed.
Instead of competing, he has devoted himself to his other passion, gardening, for which he is less well known. "My brother has a beautiful garden in Bramois. I rarely go there between races, as I need to rest. But recently I've been going there every day. All that free time has been great. We've been practising permaculture and planted lettuce and cabbage, followed by tomatoes, once all danger of frost had passed." He thinks the crisis has been positive for him in that it has helped him rediscover the simple things. "People now want to take up sport again and engage in activities that bring people together. I've talked to bike retailers and they've seen a huge spike in business."
Cover image: Sports during lockdown © Unsplash/@single_lens_reflex
Lead image: Sports during lockdown © Unsplash/@lysanderyuen
Other recent stories from this category