Eco-couturier Kevin Germanier
You won't find any jute dresses in this collection: meet designer Kevin Germanier, the Valais native taking sustainable fashion up a notch with his ultra-glamorous silhouettes made from textile cast-offs.
At the 2019 New York Met Gala, America's most anticipated fashion event of the year, Brazilian model Isabelle Boemeke turned heads with her sculptural dress of transparent tulle adorned with sequinned fabric strips and extravagant flounces in shocking pink. What made her outfit stand out all the more was the fact it was made entirely from discarded fabrics. It was created by Paris-based Swiss designer Kevin Germanier, 27, a graduate of London's prestigious Central Saint Martins and Geneva School of Art and Design. Germanier, shortlisted for the 2019 LVMH Prize for young fashion designers, is giving sustainable fashion a completely new look: glamorous and overstated, without ever falling into the ridiculous or unwearable. Off the red carpet, he also designs jeans, t-shirts and bags for 'Germanier', the eponymous upcycling label he launched in 2018 while still a junior designer at Louis Vuitton. Germanier's unique take on repurposing second-hand garments uses some original techniques – like his 'threadless embroidery' for attaching beads with silicone and white vinegar.
In less than two years, the brand has already been embraced by celebrities like Beyoncé, Lady Gaga, Björk and K-pop sensation Sunmi. The 2020 spring/summer collection showcased by Germanier at Paris Fashion Week was a flamboyant tribute to his muse Sailor Moon – a popular manga superheroine from the early 1990s – bursting with bubblegum colours, rhinestones and ribbons. "This was the first time a female character was depicted in Japan without a man by her side, whether a brother or husband. She showed that women were not just mothers – they could also be modern-day superheroines." And in full colour.
What is the starting point for a Germanier collection? 
I don't have any preconceived ideas. I always start with the fabrics and different materials I come across. But I've never gone to any of the big textile shows, that's just not my thing.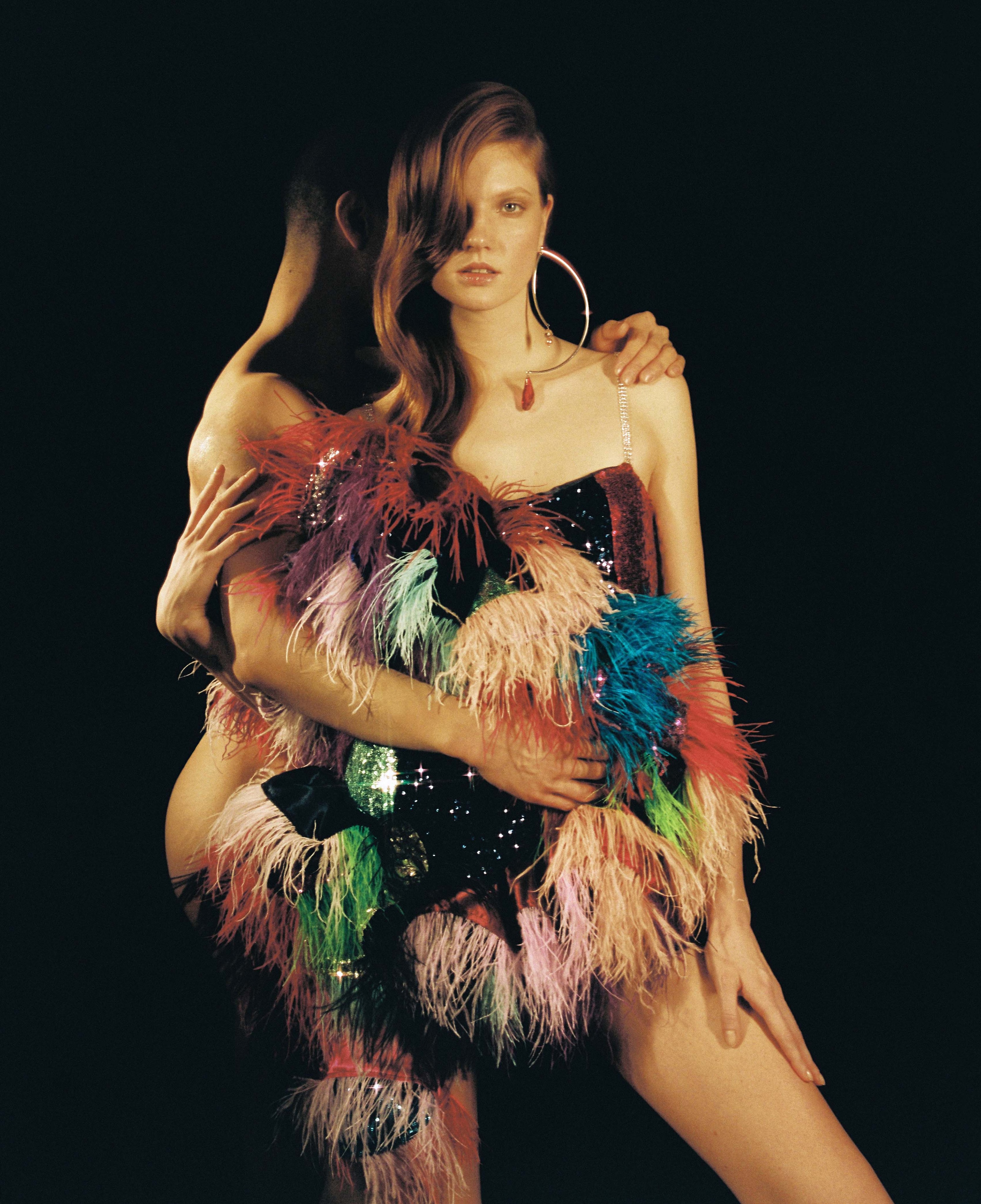 I like to get right down to the source: I go to the factories, warehouses, markets and rummage through their rejects, or I get remnants from clearance sales, or cast-offs headed for the incinerator, for instance. We source from all over the world – suppliers in Paris, Shanghai, Switzerland, South Korea who understand what we do and what we're looking for. Once we've amassed a heap of scrap textiles, we sort them out and decide what goes well together, for example by adding a brooch here or some sequins or checked fabric there. We shoot various combinations with Swiss photographer Alexandre Haefeli and then use our own photos as inspiration. It's this unique brand approach that makes our creations all the more authentic and original.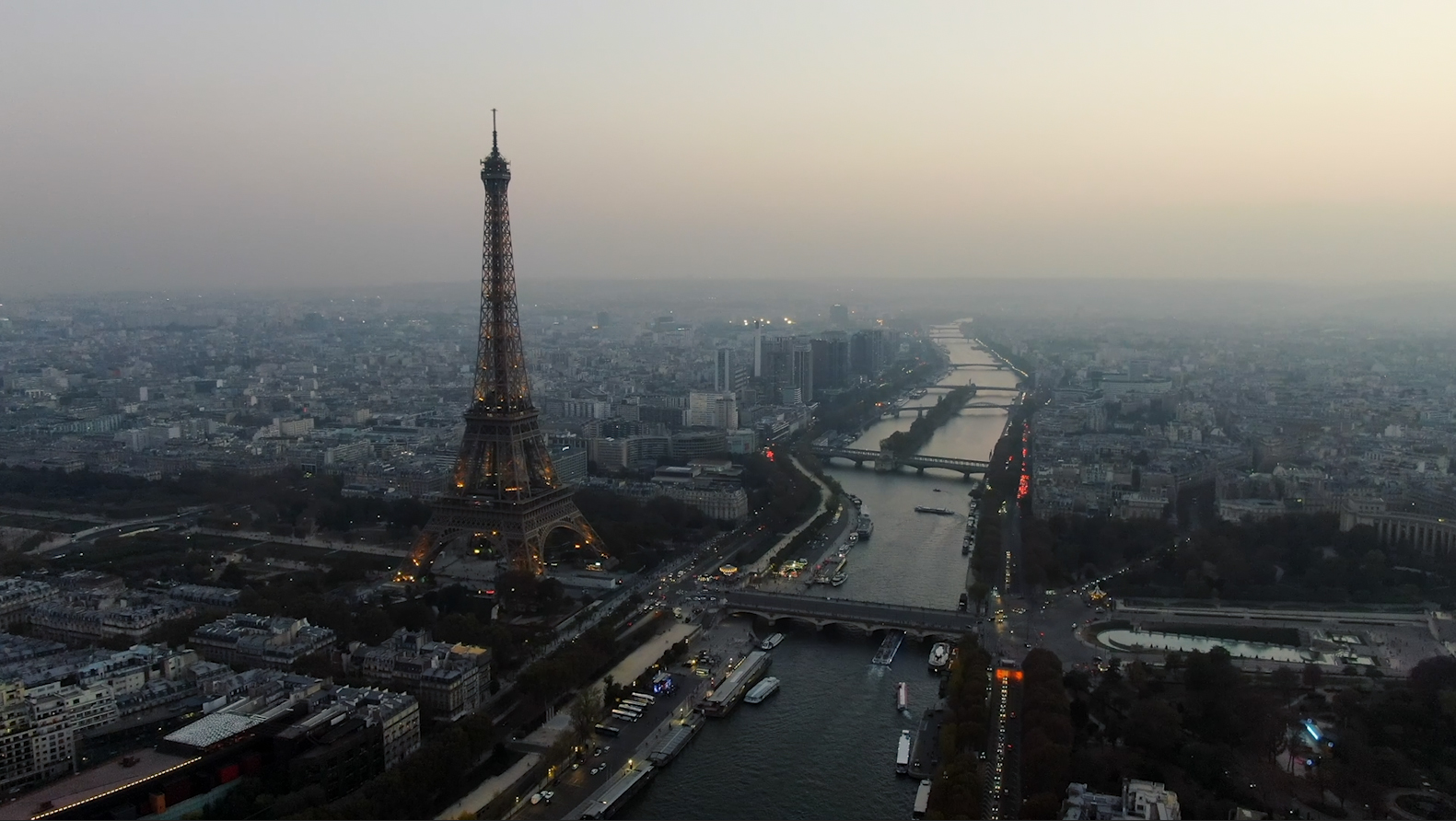 How did you become so resourceful and inventive?
I always say that you get nowhere by sticking to your limits, whether in terms of time or money. After I got accepted to Central Saint Martins in London, I still had to find my own funding, with tuition fees of £9,000 a year for four years. I sent off 63 letters to different institutions and finally got the backing I needed. But the cost of living in London was really high, and I had very little spare cash. So instead of buying new fabrics, I worked with old stock I found for an eighth of the price.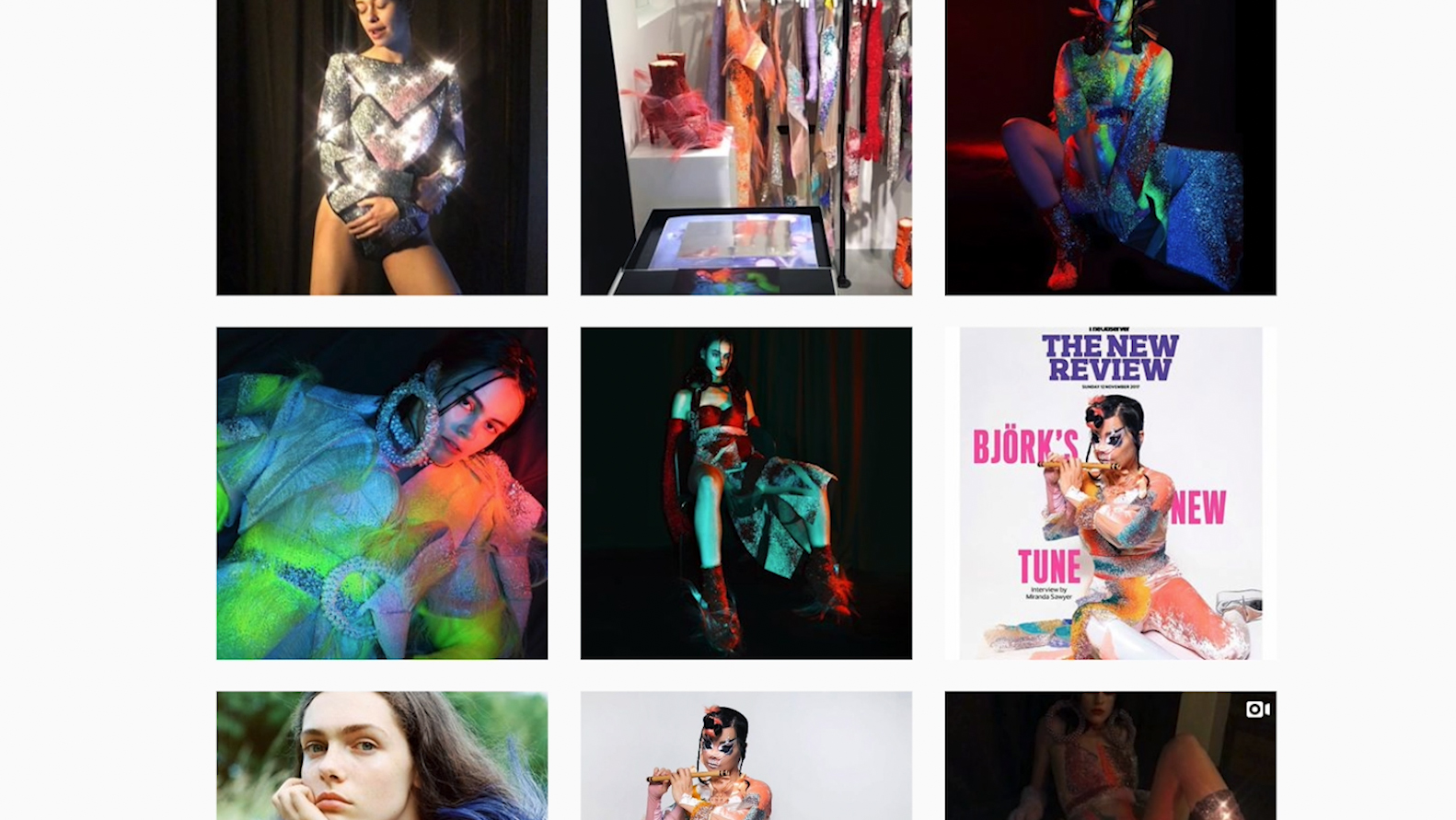 To be honest, when I started using waste materials, it wasn't about saving the planet – I simply didn't have the money for anything else. In the end, having to overcome these obstacles is what made me more creative, so I certainly don't regret it. 
How did your eco-friendly approach come about? 
In 2015, while I was still a student, I won the EcoChic Design Award [renamed the Redress Design Award] in Hong Kong, a competition that promotes an eco-friendly fashion industry. For my collection, I used old Swiss army blankets that my father – a lieutenant colonel in Valais – asked his soldiers for. It was funny seeing these ultra-glamorous silhouettes put together with thick, coarse fabric. But this is what started my reputation as an upcycler. My prize was a six-month work placement in Hong Kong, and that's where I had a key moment. One day I saw a market trader digging a hole in the ground to get rid of some glass beads nobody wanted. These beads reminded me of the ones John Galliano used at Dior, or the Robert Piguet creations I used to admire so much at the Swiss Fashion Museum in Yverdon. What for me was the epitome of sophistication was being dumped like any old waste! It really disturbed me, so I managed to persuade the dealer to let me have them. These beads turned out to be an important element of the first Germanier collection.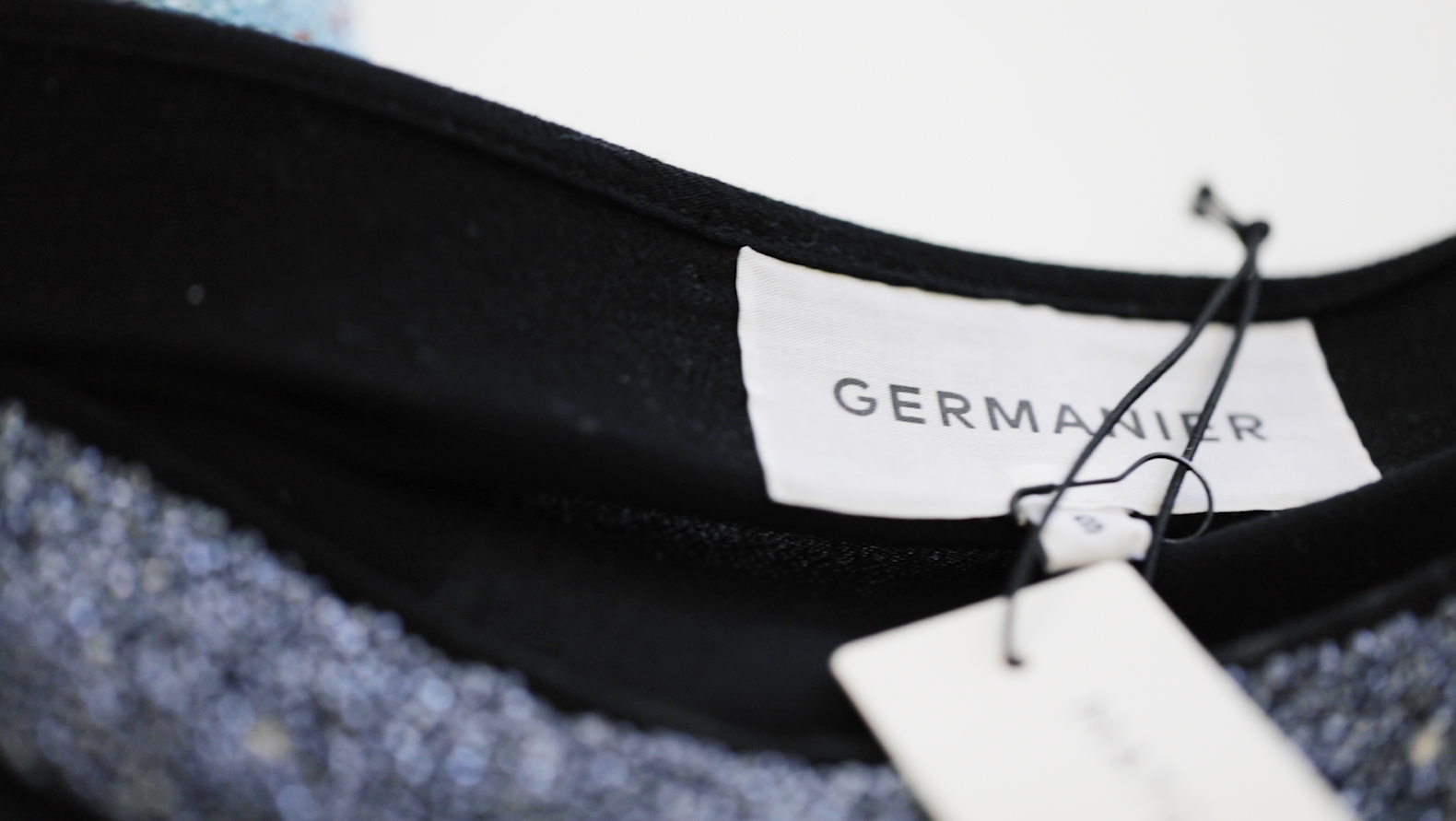 Unlike many designers, you don't use upcycling as a selling point. Why is that? 
I don't think it's necessary. In fact, the more we take upcycling for granted, the more people will see it as normal – and start thinking about how much we're consuming. The Germanier woman doesn't choose us because we go around shouting 'upcycling', but first and foremost because she likes our style. I want to break some stereotypes, like the idea that sustainable fashion has to be loose-fitting garments made of cotton or jute.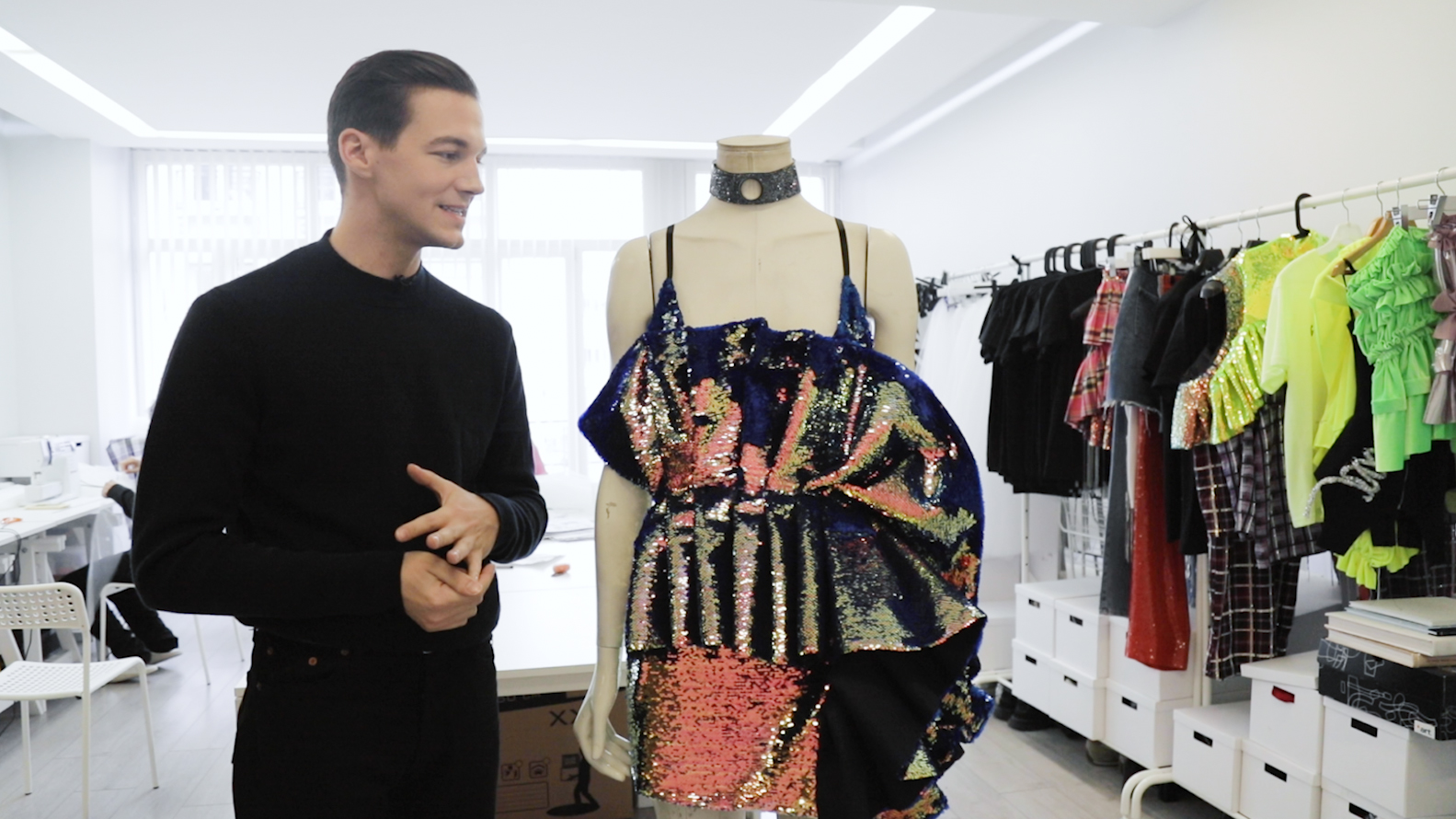 With my collections I show that sustainable fashion can also be an elaborately embroidered dress made of tulle, silk, lace, with a sexy, feminine silhouette. Another misconception: the time is long gone when 'made in China' meant low quality or child labour exploitation. I have my collections produced in Shanghai, and I have a great relationship with the factory there. I go there a lot and I know the people.
Are the big-name fashion brands just paying lip service to sustainability?
Not necessarily. Plenty of designers have been pushing sustainability right from the start and are doing it really well, like Stella McCartney or Vivienne Westwood. Of course, there are others who are clearly jumping on the bandwagon – this really annoys me because it reinforces the idea that sustainable fashion is just a fad. Meanwhile, we still have fashion shows being organised halfway across the world, and speakers at an environmental summit flying in on private jets. It's hypocrisy, all talk.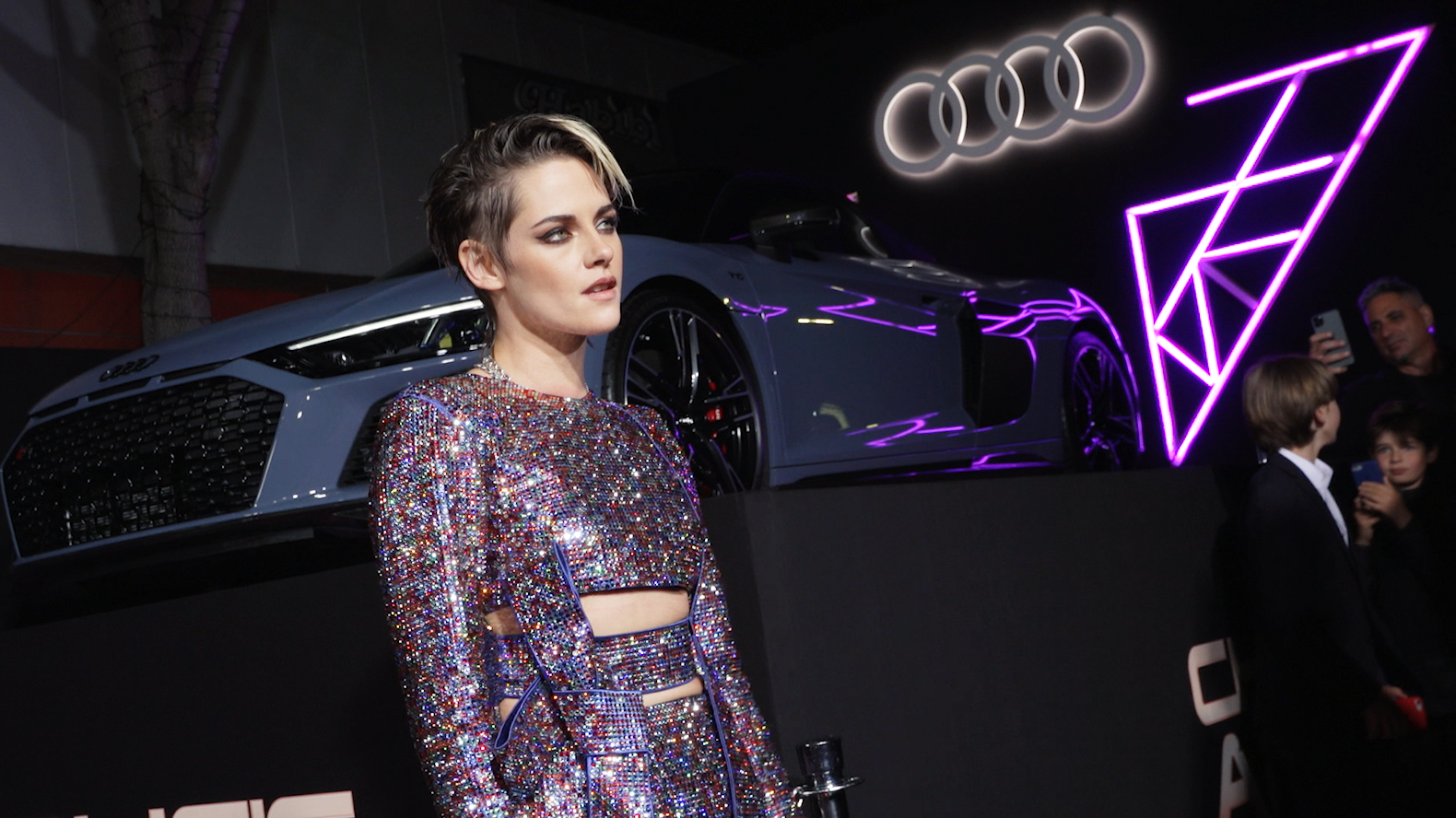 What we need now is concrete action from the big fashion houses. They can have a much greater impact than the likes of us small independent labels.
The luxury industry is increasingly coming under fire from the public, particularly on environmental issues. Where do you stand on this?  
I'm of two minds about this. Clearly there is an overproduction of clothes in the world, and it's ridiculous to push people to update their wardrobes all the time. But it's also up to consumers themselves to take responsibility, to educate themselves and make changes. And anyhow, the big fashion houses will need time to adopt such transformations. I used to work at Louis Vuitton, and I know there's no lack of will in the industry. But making a systemic change in huge global enterprises is very complicated. We're getting there, slowly.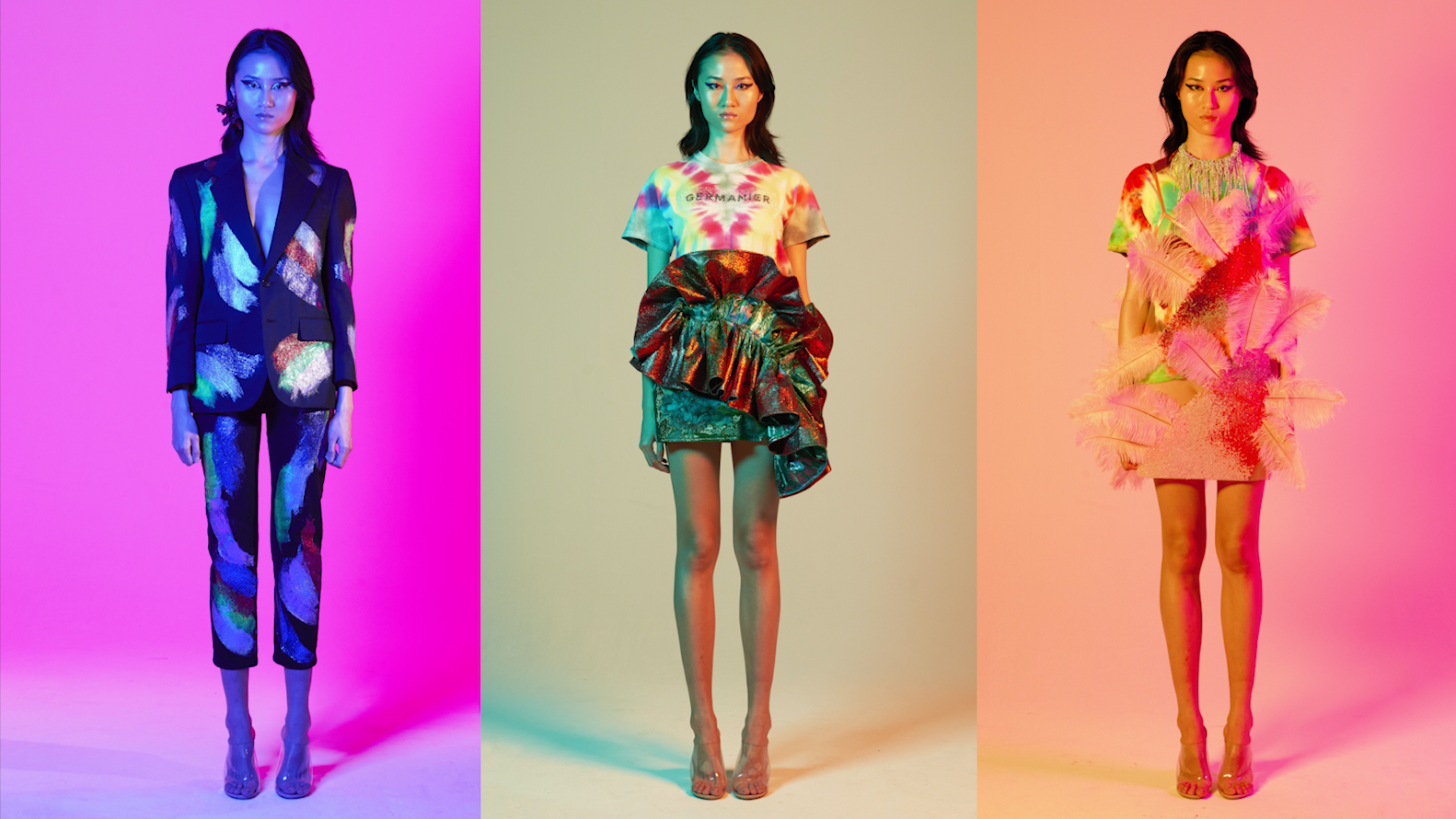 As an independent brand, you're still in the development stage. Have you set a limit for growing your business? 
I don't think I need to set a limit as long as I can continue producing garments from existing materials that would otherwise be destroyed. Obviously I hope that anyone buying one of my creations won't end up throwing it away but will pass it on to someone else.
What advice would you give young designers starting out? 
That's hard for me to say because I didn't necessarily follow the advice I was given when I was starting out. One thing I would say is to remain true to yourself. If you want to make it in fashion, do your own thing and don't listen too much to others. And it may sound a bit corny, but it's just as important to remain humble and kind. Another cliché I want to avoid is that of the diva designer. If you can leave your ego aside, I think you can build a career that is also more sustainable.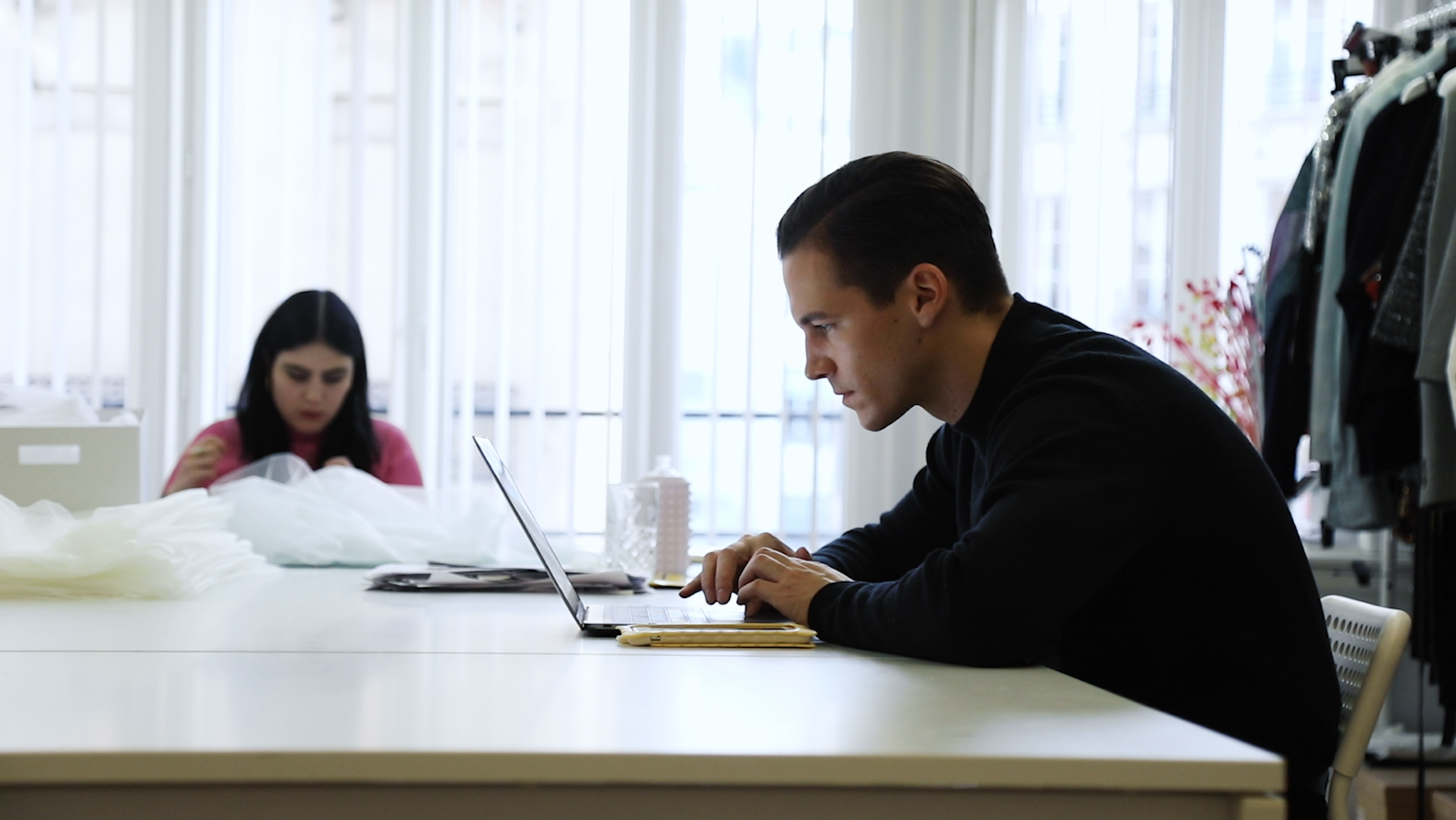 Translation of an article by Séverine Saas published in 'Le Temps' in November 2019
Other recent stories from this category