How many Switzerlands do you know?
The image of a small landlocked country with a stable economy, growing service sector, and scenic views of roaring rivers, glacier-fed lakes and snow-covered peaks is so associated with Switzerland that the country is often used by tourists, journalists, and even dignitaries to describe other places.
Queen Elizabeth II described Swāt Valley as 'the Switzerland of the East' during a visit to Pakistan in the 1960s. Singapore's clean streets, banking laws and economic stability helped inspire its nickname 'the Switzerland of Asia'. In some cases, the analogy has helped spark a unique kinship and even political, economic and cultural ties between Switzerland and its look-alikes.
The 'other' Alps
If you've ever asked a Swiss person to describe Huaraz, Peru, Swāt Valley, Pakistan or the Tian Shan mountains of Kyrgyzstan, there is a good chance they said that they felt right at home. Huaraz has been called 'the Switzerland of the South' because of its beautiful peaks that are visible from the city centre. 80% of Kyrgyzstan is mountainous (compared to 60% of Switzerland), including the snow-covered Tian Shan mountains, helping it earn the label 'the Switzerland of Central Asia'. It is also a fellow landlocked country surrounded by economic powerhouses such as Kazakhstan.
The city of Kabale in Uganda was also called the 'Switzerland of Africa' after Europeans exploring the region in the early 20th century could not draw a viable boundary due to the varied topography. The city, with its snowy peaks above the Great Lakes region, sits at an elevation of almost 2,000 metres, almost the same height as Switzerland's Mount Pilatus.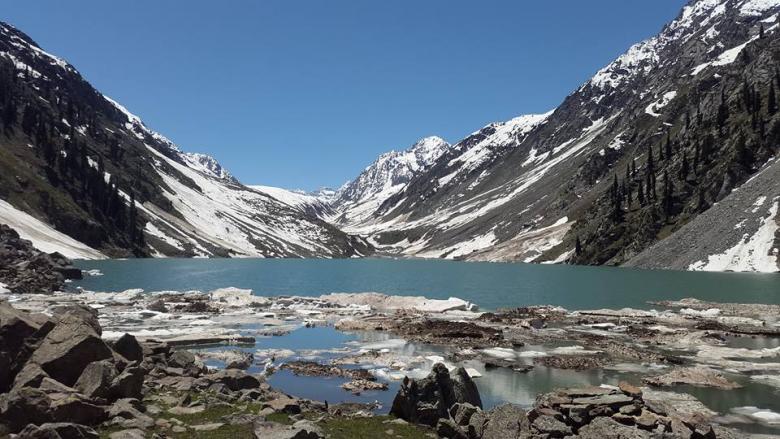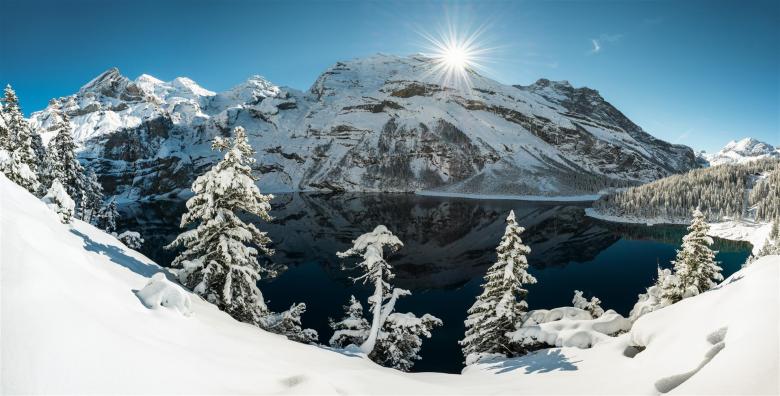 The Elbe Sandstone Mountains, south-east of Dresden, Germany, have been known as Saxon Switzerland (Sächsische Schweiz) since Swiss artists Adrian Zingg and Anton Graff visited the region in the late 18th century and said it reminded them of their homeland, the Swiss Jura. German theologian and author, Wilhelm Leberecht Götzinger, later popularised the reference to Switzerland through his writings, and the name eventually stuck. The adjacent part of the Elbe Sandstone Mountains in the Czech Republic became known as Bohemian Switzerland (České Švýcarsko National Park) in 2000.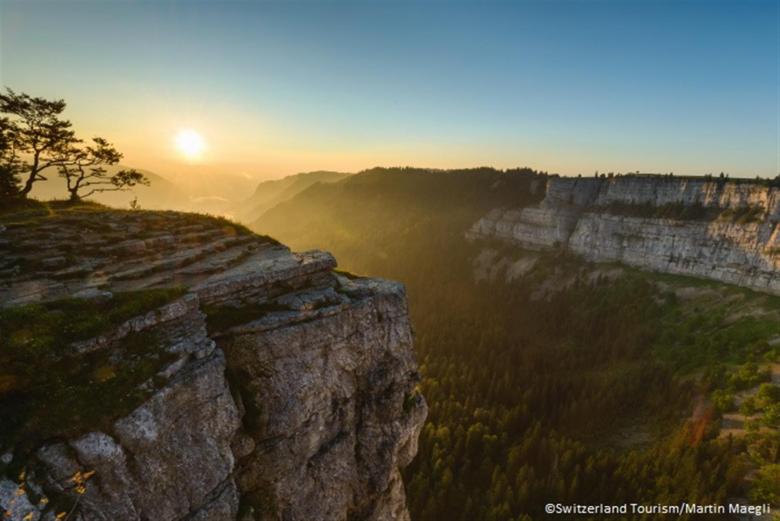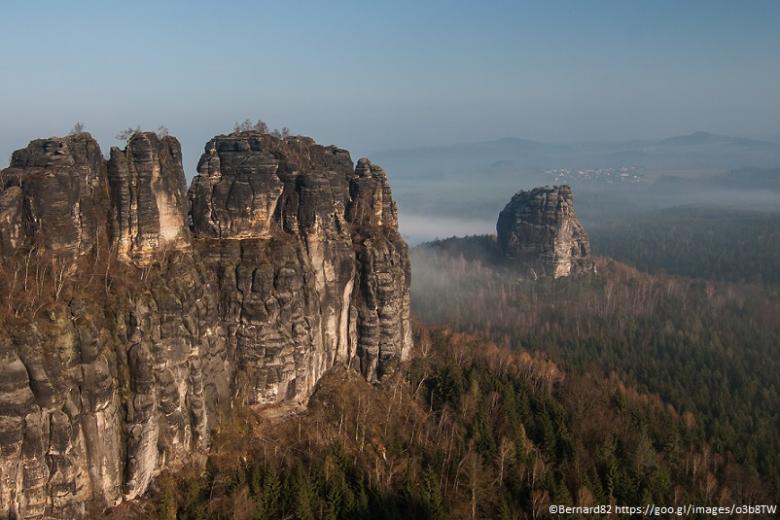 Small countries with big economic might
Switzerland is known to have a stable economy and high quality of life despite being a small, landlocked country with few natural resources. The ability to turn what some might view as constraints into opportunities has inspired analogies with many other economies.
The most common comparison is with Singapore. In a speech at the Union Bank of Switzerland in Zurich in 1971, Former Prime Minister Lee Kuan Yew expressed his admiration for Switzerland, as another small nation with few resources surrounded by much larger powers. He highlighted the importance the Swiss place on precision, integrity, quality and technology. A few years later the New York Times dubbed the small island nation 'the Switzerland of the East'.
In the early 1970s, Lebanon was known as 'the Switzerland of the Middle East' because of its discreet banking sector and relative economic stability in the region. There remain some parallels to Switzerland, including the country's reputation as a chocolate manufacturing hub in the Middle East.
Costa Rica has been called 'the Switzerland of Central America' because of its political stability and relative economic prosperity. The country also boasts high life expectancy, receives about 5% of its GDP from tourism (tourism made up 2.4% of Switzerland's GDP in 2016) and is roughly the same size as Switzerland. Both countries also pride themselves on neutrality in international disputes.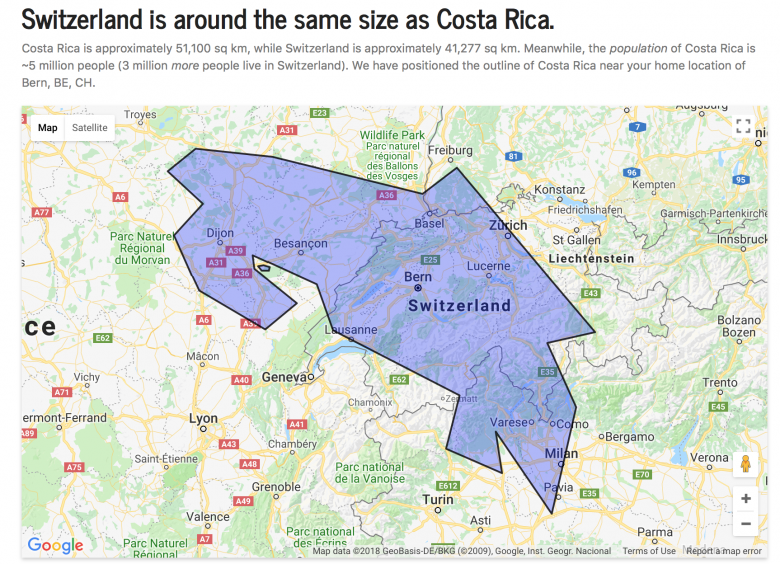 Rwanda's economic success story and Slovenia's emergence as a peaceful democratic state have both inspired references to Switzerland. A tiny, landlocked, mountainous nation, Rwanda has outperformed most continental peers, with annual growth over 7% since 2000. It was also ranked by the World Bank as mainland Africa's easiest place to do business. It isn't just Slovenia's alpine scenery, rich biodiversity and multiple languages (including Gottscheerisch, an endangered Bavarian dialect that is spoken only there) that evoke parallels to Switzerland. The country has also looked to Switzerland for its direct democracy system. The two countries have close economic and cultural ties with offices of around 40 Swiss companies in Slovenia.
Coming clean on the stereotype
Switzerland's clean and orderly stereotype is thanks in part to the country's investment in sanitation, its orderly process of recycling, and stringent cleaning standards when moving houses. This is another source of comparison between Switzerland and Singapore, which has been called a stickler for clean streets because of its ban on chewing gum and fines for littering.
Rwanda's nickname 'the Switzerland of Africa' also has its roots in the civic pride and patriotic duty associated with keeping the capital Kigali clean. While you'll often find families separating PET from green and brown glass bottles on a street corner in Switzerland, you'll find Rwandan families participating in the day of Umuganda, the traditional practice of community service. On the last Saturday of every month, traffic stops for three hours in the morning, and everyone comes together to clean up the city. The practice was institutionalised in Rwandan law in the late 2000s.
Do you know of other cities or countries that remind you of Switzerland? Share with us your suggestions or ideas.