The phenomenal rise of women's football in Switzerland
Switzerland is set to host its first major women's footballing event – the 2025 UEFA Women's Championship. This isn't just important for its global resonance. It also reflects the tremendous rise in women's football in Switzerland, which has seen the number of women players sky rocket in recent years. The Swiss national team, which has been competing at the highest international level, is set to play its second World Cup this summer in Australia and New Zealand. So what's behind this phenomenon? Let's take a look.
With over 100 caps to her name, 37-year-old Gaëlle Thalmann from Fribourg is the doyenne of the Swiss women's national football team and one of its leading players. This summer, the goalkeeper will play her second World Cup on Australian and New Zealand soil, after having competed at the World Cup in Canada in 2015 as well as two European championships – in the Netherlands (2017) and England (2022). Gaëlle is hoping to remain in goal until 2025, setting her sights on achieving a career pinnacle with Switzerland's hosting of the Euros. "Major sporting events are special, but hosting one at home is something else," she explains. 
Gaëlle Thalmann, doyenne of the Swiss women's national football team.
© Keystone
As a child, Gaëlle used to play football with the boys in the playground. She started playing officially in a mixed junior E team, coached by her father. She then joined an all-women's team when she was 14 and hasn't looked back since. Italy, Spain, Germany – Gaëlle played in all the major leagues before returning home and to Servette Chênois, one of Switzerland's best women's clubs. During her almost 30 years on the pitch, she has seen just how far women's football has come, shattering old stereotypes to gain the recognition it deserves. "Things have definitely changed. It wasn't that long ago that people still weren't taking us seriously. Better visibility means that almost all of the negative perceptions have disappeared." She goes on to add: "On the pitch you can be aggressive; off the pitch, you can still be feminine. We can play football and be women in our own right." 

On 4 April in Lisbon, Switzerland was selected to host the 14th edition of the UEFA Women's Championship over a number of competitive bids – such as France and a joint initiative by a group of Nordic countries. The selection committee cited Switzerland's compact territory and political stability as key arguments in its favour. "The number of girls taking up football should definitely go up after this," says Dominique Blanc, head of the Swiss Football Association (ASF-SFV). "It's a great opportunity for Switzerland and for the development of women's football at all ages," stated Federal Councillor Viola Amherd, head of the Federal Department of Defence, Civil Protection and Sport. The 2025 championship will be the Swiss national team's third consecutive major competition.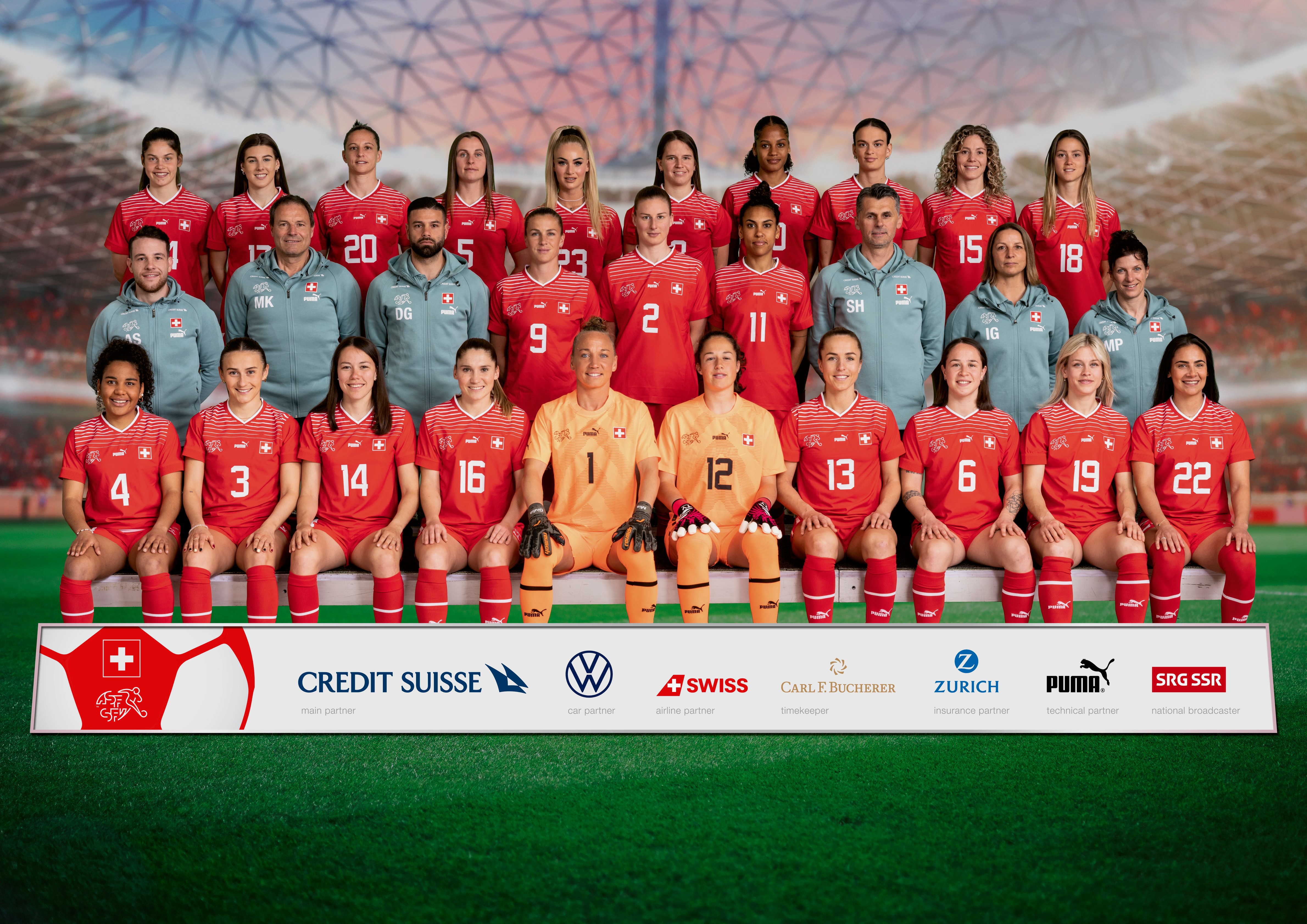 "The success of the Swiss bid shows that the ASF-SFV's commitment to developing women's football isn't just talk. It's a reward for everything we've done," explains Linda Vialatte, a pioneer in her own right, who has chaired Yverdon Sport Féminine for more than 30 years, French-speaking Switzerland's second top club in the Swiss Women's Super League, alongside Servette Chênois. A look at the figures alone tells you everything there's to know about the extraordinary evolution of women's football in Switzerland in recent years. By 2000, the 4,000 official ASF-SFV players in 1990 had doubled to 8,000, rising even more dramatically to 20,000 by 2010. Today, there are more than 30,000 young women playing in around 800 teams across Switzerland.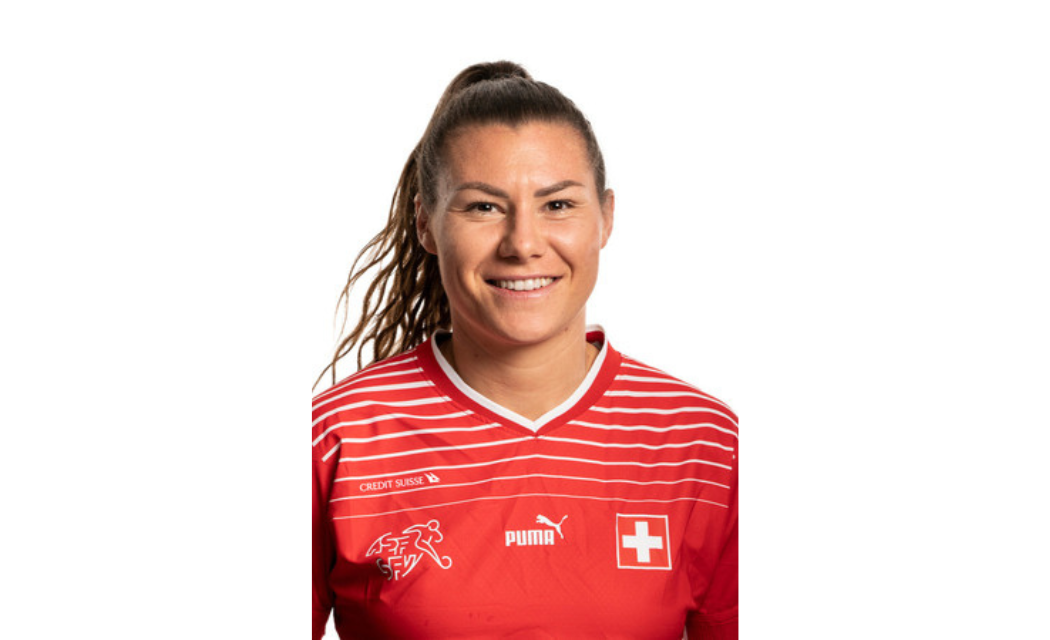 "The fact that more matches are televised as well as the results the women's national team are bringing home are all the publicity we need," notes Linda. "Today, a lot more people know some of the big names – Ramona Bachmann for one." She goes on to explain how girls are starting to play football at an even younger age. "Close to Yverdon, the small village of Villars-Saint-Pierre has one training session a week for very young girls – and about 50 of them show up each week!"

It isn't just the Swiss national team that has been successful. Switzerland's U16 to U19 junior teams have also been making strides at international level. For example, the U17 have just qualified for their European finals having beaten Slovakia, Slovenia and Austria. Kaia Grande from Yverdon is one of the U17 juniors. Just 16 years old, she's already playing for the Women's Super League. "My dad and older brother were Arsenal fans and always used to watch the games on TV at home. That's how I got into football, when I was about 8 or 9. The best thing about the game is all the emotions," says the young striker. Kaia goes to a special class at the Auguste Piccard school in Lausanne which allows her to go to lessons in the morning and keep her afternoons free to revise and train four times a week. "My class has a lot of swimmers, judokas and dancers. I'm the only footballer. When I told people, some of them were really surprised. 'Really, football?' they said, but not in a negative way," she smiles. 

35-year-old Sandy Maendly from Geneva, recently retired from the Swiss team after 89 caps and now coordinator of Servette Chênois, has also crossed another divide – starring as of last year as a footballing pundit on Blue Sport TV (a private Swiss channel). Before her breakthrough, women had only appeared as football talk show presenters on the French-language channels. This makes Sandy the first woman to analyse, dissect and comment on the beautiful game alongside former Super League players. "I've never had to think about being a woman in a man's world," she says.
No-one has ever made me feel like I'm in the wrong place. I love talking about football with fellow enthusiasts, and have been getting great feedback. It's all going very well.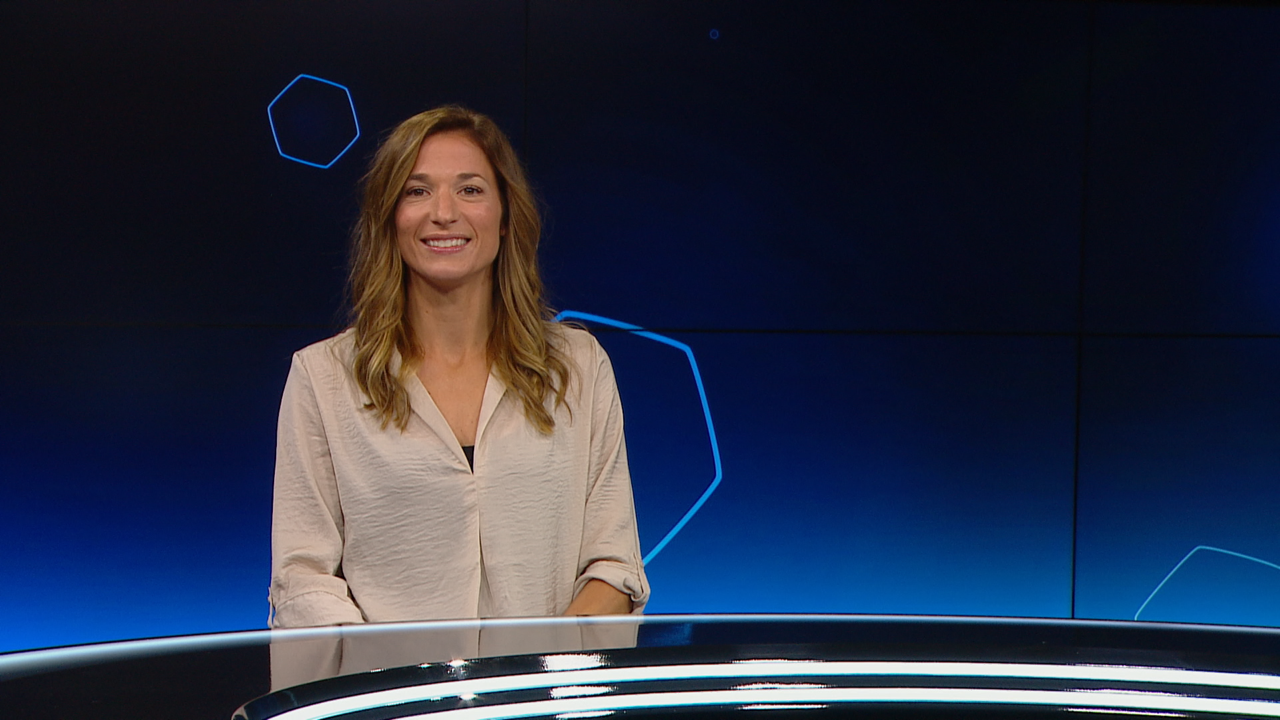 Before her brilliant international career in Italy and Spain, Sandy, like Gaëlle, started playing football in a mixed team in Grand-Lancy when she was 10 years old. "It was like an all-boy's team, with just two of us girls," she remembers. "Sometimes someone would say 'Look, it's a girl!' I also got all the tomboy clichés, because my hair was quite short. But none of it really bothered me. And now, women's football is firmly embedded in our culture."

Last season, Barcelona's women's team played two Champions League matches – against Real Madrid and Wolfsburg – to a 90,000-strong crowd of spectators in Camp Nou. A new record. The last European championship held in England saw more than double the number of viewers tuning in compared to the 2017 edition in the Netherlands. Interest in women's football is growing because the game is improving all the time. In terms of playing technique, there isn't a whole lot of difference any more. "Women's matches at international level are top-notch," claims Bernard Challandes, the well-known coach from Neuchâtel who made Swiss champion with Zurich. "I have so much admiration for these players. They've come a long way in a very short space of time, and have transformed themselves into real competitors." Sandrine Mauron from Servette also posits that women's football still maintains certain ethical values that have started to fall apart in men's football today – such as the dominance of money. "In women's football, if a player stays down on the pitch they're not faking – it really hurts," she laughs.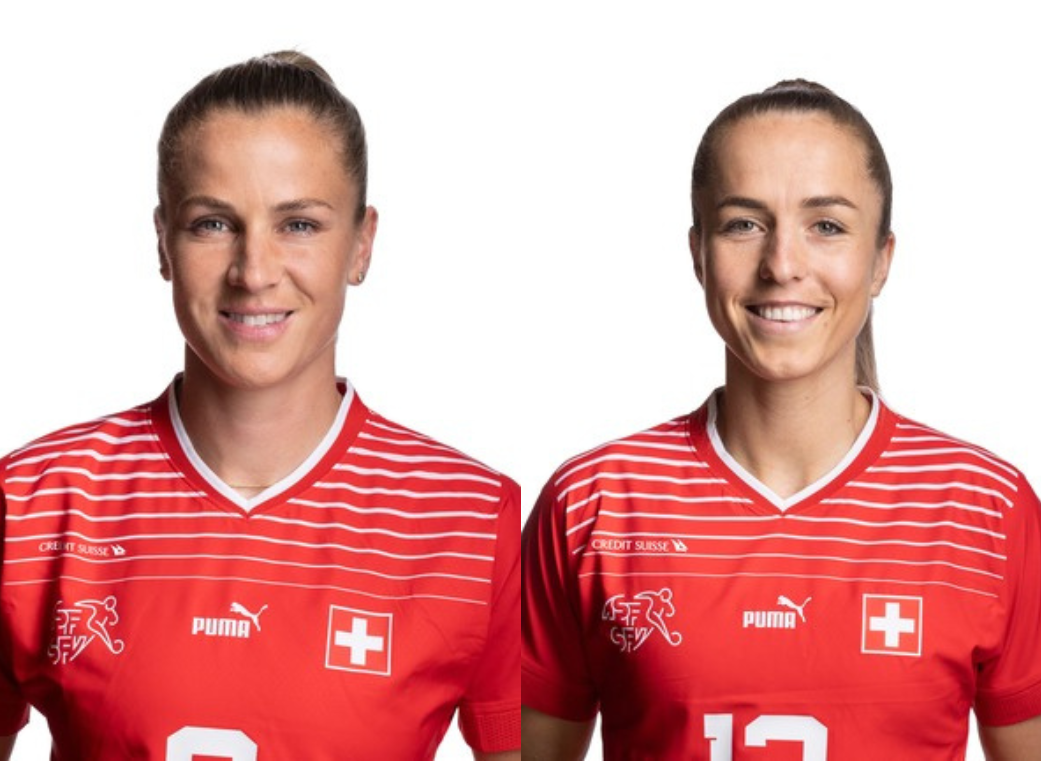 Salaries for professional women players in Switzerland are not sufficient however, forcing many to seek their footballing fortunes abroad – where some have even made it to the world's biggest clubs. Anna Crnogorčević, for example, played for Barcelona in this season's Champions League final; Ramona Bachmann of PSG fame is considered one of the best strikers in the French league; and Lia Wälti is making her mark in England's premier league as Arsenal's playmaker. And then there's Aston Villa's Alisha Lehmann who, in addition to being a professional player, is also a social media phenomenon with more than 13 million Instagram followers, beating even Federer. This is something to be welcomed, says former teammate Sandy: "The younger generation are obviously interested in what Alisha does, and she can inspire other girls to follow in her footsteps. She's showing the world that women's football and glamour are not mutually exclusive. She's also a really nice person. And during dressing-room pep talks, it's often Alisha who gets everyone going."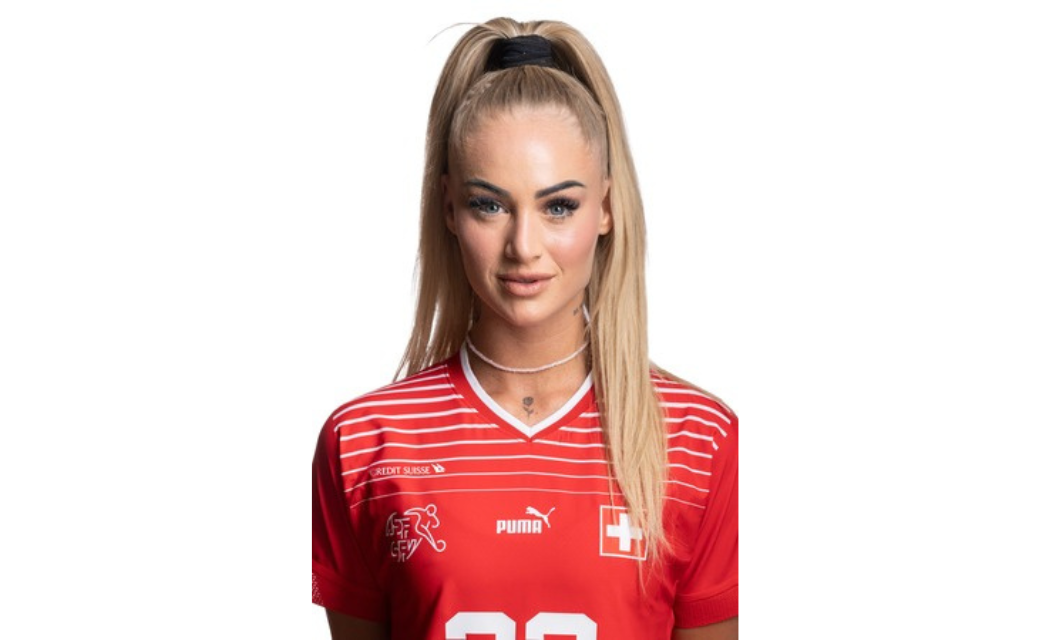 Despite the remarkable rise in women's football in recent years, Yverdon president Linda still thinks there's a long way to go. "The day when you ask a young girl about her idol and she says Ramona instead of Ronaldo or Messi – that'll be the day to celebrate."
Other recent stories from this category